Oh my gosh, guys. Thank you so much for making Ch1Con 2015 such a success this past weekend. Thank you to everyone who came, and everyone who supported it, and everyone who didn't murder us for our billion technical difficulties. (Although Google+ did magically cooperate for the day, which has to count as a legitimate miracle or something.) We had such an amazing time and hope you did too.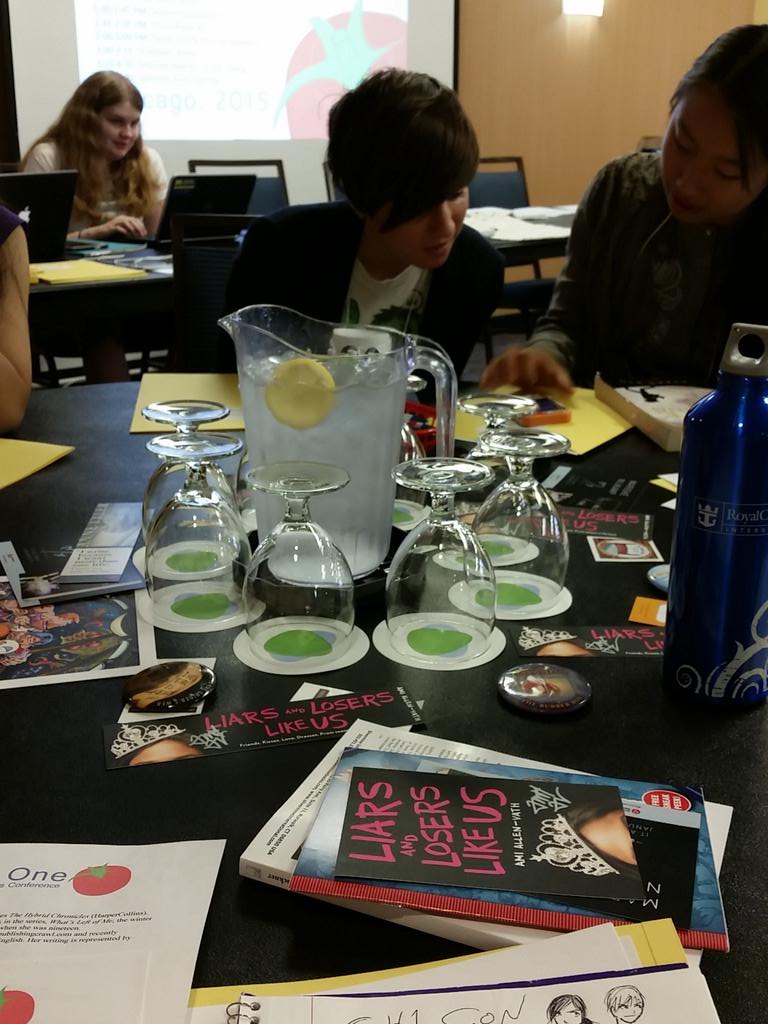 The day began with an inspiring session by author Ava Jae (BEYOND THE RED, 2016), on the topic of "So You Want to Be a Published Teen Author…"
Next up was an informative and fun writing workshop by author Karen Bao (DOVE ARISING, 2015), titled "Here, There, Everywhere: Build Your Own World."
Our third speaker was freelance editor Taryn Albright (thegirlwiththegreenpen.com). Taryn wasn't able to make it to the conference in person, but this didn't stop her from leading an amazing workshop via Google Hangout on the topic of "Writing the Rainbow: Using Colors to Organize Your Process."
After Taryn's workshop, we broke for lunch, during which we snapped a group picture.
Post-lunch we returned to conferencing with an incredible session by writer and online activist Kaye M., titled "Writing Dangerously (And Diversely)."
After that, it was time for our panel! This year's "ask anything" panel featured all five of our speakers and we streamed it live online for everyone who couldn't make it to the conference (check the recording out here). We took questions both online and from our in-person attendees, ranging from "Which fast food restaurant would you ship yourself with?" to more serious ones like "Best piece of inspiration when writing feels tough?"
Then, last but certainly not least it was time for our keynote address by author Kat Zhang (THE HYBRID CHRONICLES, 2012-2014). Kat led an awesome session called "From Idea to Shelf."
We had so much fun putting on Ch1Con 2015 for you! See you next year?
Love,
The Ch1Con Team